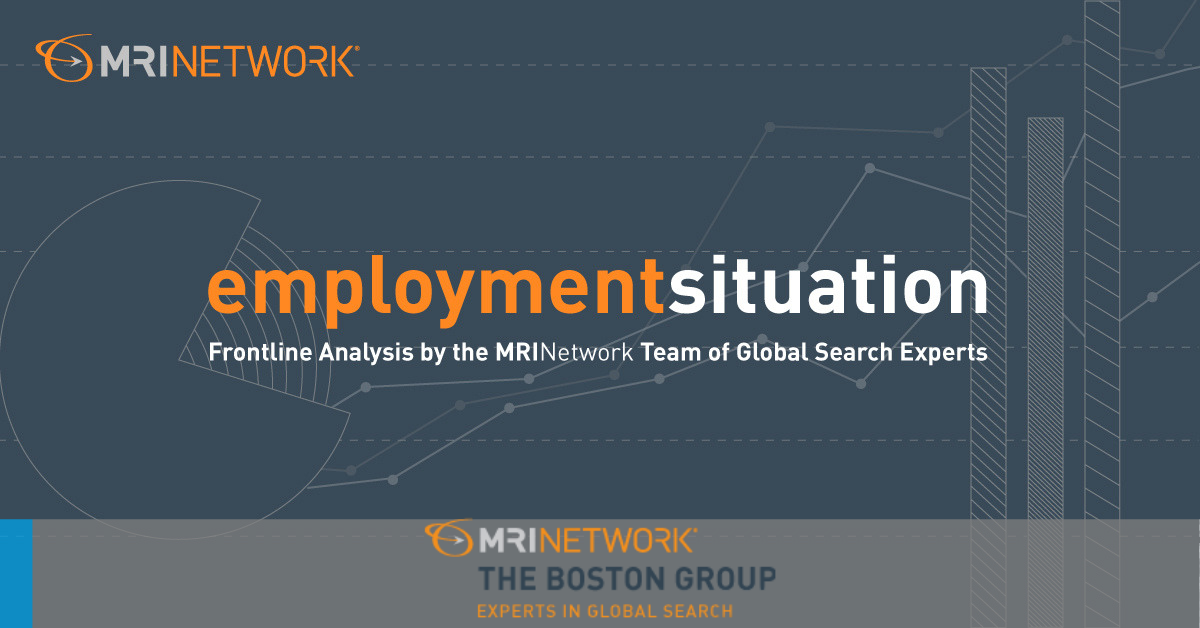 by Eileen Tarquinio
The August Employment Situation showed a nonfarm payroll employment increase of 130,000, which comes off the heels of a higher increase of 164,000 jobs for July. Notably, this missed estimates by economists and media publications that predicted higher job growth for the month.
More specifically, CNBC reported that Wall Street estimates suggested there would be an increase of 150,000 jobs. Along with that, the unemployment rate remained unchanged at 3.7%, which was expected. In fact, according to the BLS report, unemployment has stayed stagnant "for the third month in a row, and the number of unemployed persons was essentially unchanged at 6.0 million."
The numbers also missed Bloomberg's estimates. "Economists surveyed by Bloomberg had projected 160,000 new nonfarm jobs with unemployment at 3.7% and annual wage gains at 3%," according to the news publication.
These estimates of added roles, however, are lower than the average for the year. The BLS report states, "Job growth has averaged 158,000 per month thus far this year, below the average monthly gain of 223,000 in 2018."
Meanwhile, there are signs that U.S. workers are growing increasingly unhappy. According to the news publication, "An alternative measure of the jobless rate, which includes discouraged and underemployed workers, increased to 7.2% from 7% in July, due mainly to a 397,000 increase in those working part-time for economic reasons."
When examining the breakdown of demographics within the unemployment rates, the BLS reported the following: "Among the major worker groups, the unemployment rates for adult men (3.4 percent), adult women (3.3 percent), teenagers (12.6 percent), Whites (3.4 percent), Blacks (5.5 percent), Asians (2.8 percent), and Hispanics (4.2 percent) showed little or no change in August."
Meanwhile, when looking at the industries that saw the highest amount of job growth in August, a large chunk of the job gains was due to temporary hiring for the Census, as pointed out in the BLS data. The Federal Government, for example, hired 25,000 workers for the Census, and added 28,000 workers total for the month.
Beyond this, the healthcare industry showed growth with the industry adding 24,000 jobs over the month and 392,000 over the past 12 months, according to the data. Meanwhile, "employment continued to trend up in ambulatory healthcare services (+12,000) and in hospitals (+9,000)."
Financial services employment rose by 15,000 in August, while professional and business services saw an increase of 37,000 for the month.
In terms of declines, mining employment fell by 6,000 for the month while retail fell by -11,000.
According to Bloomberg, the jobs report illustrated how "hiring stumbled in August, which "likely cement[s] expectations for a second straight Federal Reserve interest-rate cut as trade uncertainty and softer global growth weigh on the outlook."
But MarketWatch suggested that the August numbers always paint a more dismal picture than typically. "The increase in new jobs fell well short of the 170,000 MarketWatch forecast, but August employment figures often miss Wall Street's initial target because so many vacationing businesspeople turn in the surveys late," according to the publication.
Taking a look at how wages changed for the month, MarketWatch reported that there was some good news for workers. "The average wage paid to American workers rose 11 cents, or 0.4%, to $28.11 an hour." However, taking a look at the 12-month rate showed that wage "gains dipped to 3.2% from 3.3%," although "hours worked each week rose 0.1 hour to 34.4."
Editorial Contact
Nysha King
Media Relations Lead
Office: 215.372.1384
Email: nysha.king@mrinetwork.com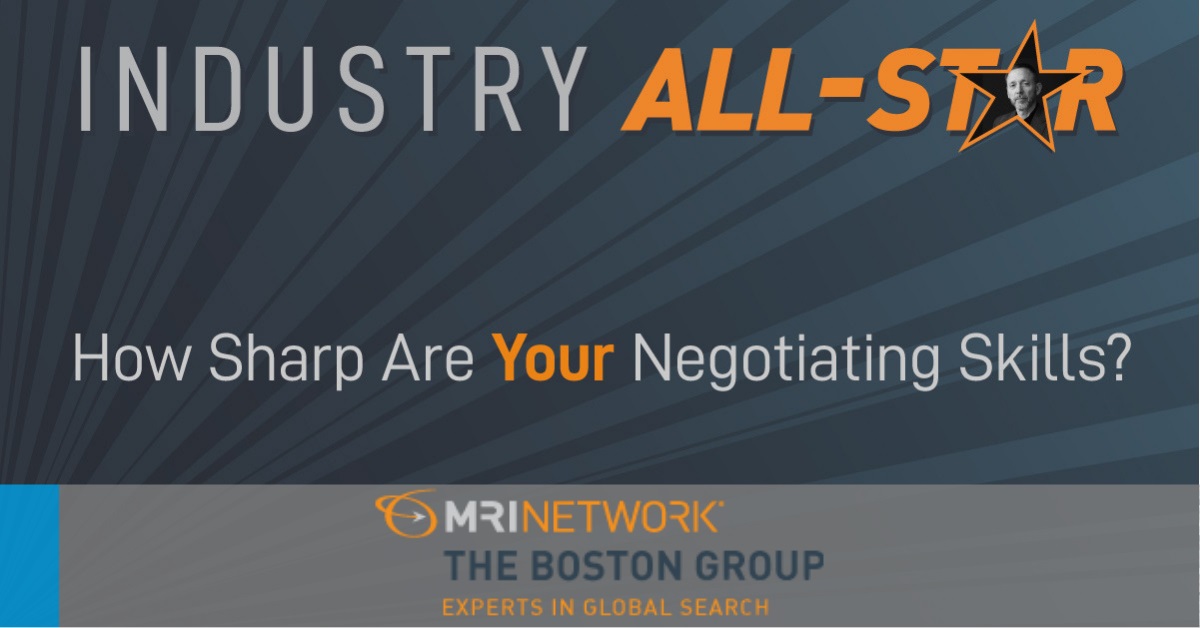 by Eileen Tarquinio
Recruiters are in the business of negotiating every day as they interact with clients and candidates. Ahead of the 2019 MRINetwork United Convention, we sat down with Chris Voss, a featured keynote speaker and one of the preeminent practitioners of negotiation skills in the world, to help recruiters hone their negotiating skills. Chris, who is also a former top FBI hostage negotiator and author of the book Never Split the Difference: Negotiating as if Your Life Depended on It, has developed a handbook of principles and techniques that are invaluable in the workplace and in every other realm of life. We had the opportunity to speak with him and get his take on using negotiation to give recruiters a competitive edge. 
MRINetwork: How does the process of negotiation work? 
Chris Voss: Never be so sure of what you want that you wouldn't take something better. Negotiation is a process of discovery. You begin by focusing on the other person and what they have to say to determine what they want. You want to arrive at an understanding of their feelings and what's behind those feelings. Once you recognize their perspective, you vocalize that recognition to validate their emotion and give it a name. 
MRINetwork: You see information gathering as the first step, but you don't always advocate asking questions. What's the best way to gather the information you need? 
Voss: Rather than asking a direct question, use a format such as, "It seems as though you have good reasons for…" Given this opening, most people will reveal much more about themselves and their situation. It's a validating and respectful approach. 
MRINetwork: You've said that when the pressure is on, if you don't rise to the occasion, you fall to your highest level of preparation. What goes into preparing properly for a negotiation?
Voss: Begin by defining the problem in a way that the other side agrees is the problem. Change their perspective by showing them another way to look at the situation. In your business, for example, I'm certain that often what clients tell you they want in a new hire isn't always what they really need. The job description is off and is not going to yield the desired candidates. It's your job to steer them in the right direction, which you can do because through your preparation and knowledge of the marketplace you know what's needed and how to fill that need.
MRINetwork: How does the discussion about money come into the negotiation process? 
Voss: Money is rarely what kills the deal. You have to discuss money in the context of the big picture. Let's say a candidate won't accept an offer that's less that 175K, but the employer's top limit is 150K. If you can honestly demonstrate that this position will help the candidate achieve higher life goals and ultimately increase their earning potential in their next career move, you can come away with a successful negotiation in which both sides feel they've been treated fairly. Find the sweet spot–if the employer pays too much, they'll never be satisfied with the candidate's performance; if they pay too little, they'll never get peak performance from a candidate who feels undervalued.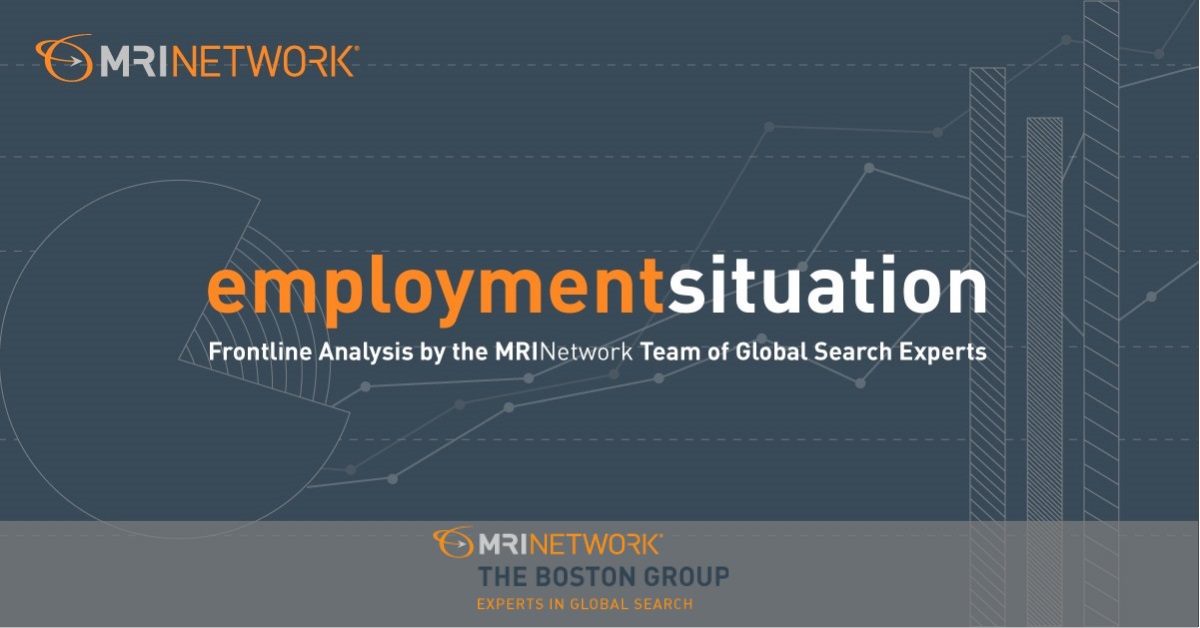 by Eileen Tarquinio
The stretch of economic good fortune the U.S. has experienced for much of 2019 has shown some signs of cooling off in recent weeks. Numbers from the latest edition of the Employment Situation Summary compiled by the Bureau of Labor Statistics appear to represent more evidence of this growth reduction: American nonfarm payroll organizations added 75,000 jobs in May, making it the first and only month in 2019 since February to fall short of six-figure growth.
Economists expected much better of the latest numbers: Bloomberg's survey of market experts had called for an increase of 175,000 jobs, while a similar poll conducted by Reuters projected the U.S. labor force to add 185,000 new workers to its ranks. By comparison to the previous month, May is even more of a surprising decline in job growth, as April saw 227,000 new employees added to American payrolls (downwardly revised from an initial figure of 263,000).
The unemployment rate, meanwhile, held fast at 3.6 percent – which, as Bloomberg noted, is the lowest number seen for this metric in 49 years.
Industries that saw significant job growth in May should be no surprise to anyone who has followed the BLS's reports during the last two years: Professional and business services added 33,000 jobs during the month, while healthcare organizations saw their total employment edge up by a margin of 16,000.
Construction was the only other sector of the U.S. economy to add jobs at a level that the BLS considered high enough to deem statistically significant, with businesses in this field bringing on 4,000 new workers during May.
No other industries added or lost any noteworthy number of jobs. However, digging a bit further into the various charts that display the raw employment data in a number of different contexts, yields a few other notable facts: Manufacturing was just behind its fellow blue-collar sector (construction) with a tepid addition of 3,000 jobs. Also, government agencies saw their ranks decrease by 15,000 across the U.S.
Michael Feroli, the chief U.S. economist for JPMorgan Chase & Co., offered a fairly dim assessment of the latest BLS data in an interview with Bloomberg.
"It definitely looks like we've downshifted in the pace of job growth," Feroli told the business news provider. "Overall it's a disheartening report particularly since you may have some trade effects there, but a lot of the trade tensions escalated [since mid-May]."
The BLS almost always uses data collected at the halfway point of each month as the backbone of its assessments, and May was no different. Trade disputes between the U.S. and several nations, most notably China and Mexico, heated up at breakneck speed in the final weeks of May, so it's possible that we won't see numbers indicating the extent of these events' impact on job growth until the BLS's June report comes out.
Year-over-year wage gains slowed down slightly to 3.1 percent in May, underperforming April and March (both of which saw 3.2 percent year-on-year upticks). Also, the payroll diffusion index, a metric in the BLS report that isn't always cited by the media but has considerable significance due to its measure of hiring's breadth across multiple private-sector industries, fell to 54.8 percent in May from April's figure of 59.9 percent. Payroll diffusion as of May 2019 is well below its 67.1 figure from a year ago, which some economists view as evidence of adverse impact from the White House's tariffs and trade disputes on American businesses.
Both Bloomberg and Reuters reported that business leaders across the private sector might consider the latest jobs numbers – as well as the impact from 25 percent tariffs on numerous Chinese goods, and the possibility of escalating import duties on Mexico in the weeks to come – reason enough to call for interest-rate cuts by the Federal Reserve. Whether the Fed agrees with them or not likely won't be seen until early in 2019's third quarter.
Editorial Contact 
Nysha King 
Media Relations Lead
Office: 215.372.1384 
Email: nysha.king@mrinetwork.com